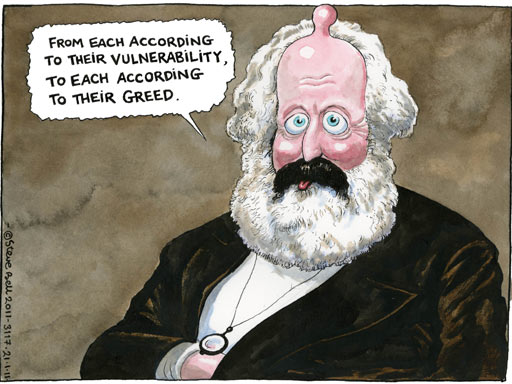 We appreciate that some of the language used in the document above may not be familiar to everyone, so we have added a few explanatory notes which we hope you will find helpful:
People
Philosophy
Posh Boy Politics
Open any newspaper*, any day, any page, and read about:
• hitting the poor
• hitting the young: Sure Start - Educational Maintenance Allowance - tuition fees
• hitting the old
• hitting the unemployed
• dismantling the education system: school curriculum - academies - so-called "free" schools - university funding
• starving the arts
• cheating the voluntary sector
• destroying democracy: constituency boundaries - voting reform
• cosying up to Murdoch*
Hardly any of these measures were in their election manifesto nor in the coalition agreement, few are based on reliable evidence, many haven't even been costed.
Posh Boy Etonomics
- letting the banks off the hook
- fomenting unemployment
- privatising anything and everything
Posh Boy Outlook on Life
We could go on but it's nearly bedtime. More helpful links to follow.
Note:
* if your newspaper isn't telling you about all this, ask yourself why